Integrity. Craftsmanship.
Expertise.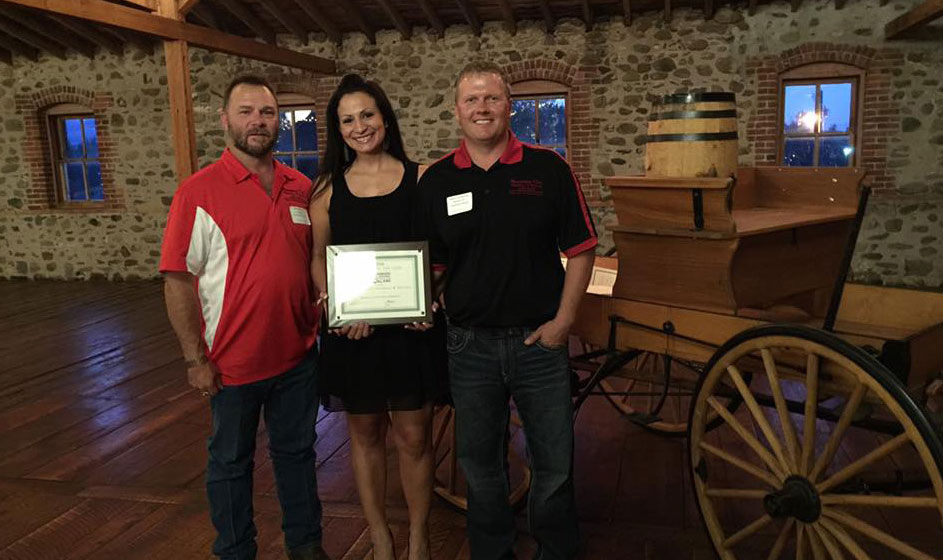 Founded by Dustin Lundstrom in 2007, Montana City Plumbing & Heating is a family-owned and operated company that provides superior residential and commercial plumbing and heating services.
Ever since he was a kid, Dustin has been a hands on kind of guy. He grew up in the small town of Malta, Montana where his family owned and operated a plumbing and heating company. From an early age, he was immersed in all aspects of the industry and learned the ropes first hand. When he first started Montana City Plumbing & Heating, he wanted to build a company rooted in family values like loyalty, integrity, customer service, craftsmanship, and community involvement. Those values, combined with our dedicated and knowledgeable staff, have helped us a build a reputation as a qualified, expert partner in our industry.
Our client portfolio covers a wide range of residential and commercial project types, including multi-family, industrial, municipal, educational, medical, retail and restaurant, new construction and renovation. Regardless of the nature or size of the project though, we are equipped to meet every new challenge head on with our wealth of experience, professionalism, craftsmanship, and dedication.
We pride ourselves on having the best trained crew around. When it comes to technical know-how and a dedication to craftsmanship and friendly customer service, you won't find anyone better than the team at Montana City Plumbing & Heating. We mentor and encourage our staff to be the best that our profession has to offer. Continuing education is provided on a regular basis to make sure that our plumbers are always up-to-date on the latest techniques and properly trained on all equipment used.
At the end of the day, our customers are the building blocks to our business, and we are passionate about helping individuals, families, and businesses in Helena and the surrounding area. Because of this, we strive to build long lasting relationships with our clients. Every job is important, every interaction is meaningful, and our business only grows if we prove these things true.
We are proud of the business our family has built. We are equally proud of the service we provide to our customers and feel blessed to have customers as loyal to us as we are to them. If you're an existing customer, thank you for your patronage and we look forward to working with you again. If you're a new customer looking for a skilled and dependable plumbing professional, look no further than the experts at Montana City Plumbing & Heating. We never cut corners when it comes to our work, and we always stand behind the finished results of our projects.