New Construction
Remodel
Boiler Services
Solar
Water Conditioning
Get the
Home of Your Dreams

…With a Little Help from Us
Your new home is supposed to be a haven for you and your family. Whether you are building a new home or adding on an addition, the professional plumbers at Montana City Plumbing & Heating can handle all of your residential new construction plumbing needs and will make sure the job gets done correctly the first time.
We understand that the process of building a brand new home from the ground up can be a daunting experience. There are a lot of things you have to keep your eye on, and one that is often overlooked is the plumbing. You don't see it once everything is put into place and the drywall is up, so it's easy to not concern yourself with it. However, plumbing is a vital part of a fully functioning house so you want to make sure it's done correctly. Having leaks or other problems surface later can be more costly than investing in a professional plumber right from the start.
Selecting durable pipes, fittings and fixtures as well as initiating environmentally sound production and distribution of hot water throughout the home are things our plumbers take very seriously. When working directly with you to design your custom system, we give you guidance on the best, most responsible and sustainable ways of plumbing your new construction project. We will custom design plans that perform beautifully and help reduce water consumption throughout your home. At the same time, we'll guide you through the selection process of all your plumbing fixtures such as faucets, sinks, tubs, and much more, to ensure the finished projects looks and performs exactly to your taste and specifications.
Whether you're a home owner or general contractor, you can count on Montana City Plumbing & Heating to deliver superior residential new construction plumbing services in Montana. We have the knowledge you need and the solutions you can trust.
Your Home. Our Expertise.
Your Vision.
Remodeling rooms in your house, like your bathroom or kitchen, can add huge resale value to you home and improve the overall aesthetic—if it is done right. Whether it is rerouting pipes and gas lines or installing new appliances, these types of remodels can be very involved processes though. Getting these processes wrong can lead to headaches, delays and huge expenses. At Montana City Plumbing & Heating, we will spare you the costly expenses—and grief—by doing the job right the first time. Our master plumbers and gas fitters will take the utmost care in remodeling or upgrading your home.
Moving Pipes and Fixtures
While water is not available in every room in your home, an extensive and intricate network of pipes may run through the foundation of your home as well as throughout most of the walls and ceilings. This system delivers water to the areas where it is needed. Remodeling efforts may require you to remove walls that contain pipes, relocate fixtures, bring water into a new rooms, or other improvements. Residential remodel services from Montana City Plumbing & Heating can be used to access and accommodate fixtures wherever you decide to relocate them.
Adding New Water Features
While you may need to move pipes and fixtures in your remodeling efforts, you may also wish to add new water features to your home. For example, if you are adding a wet bar area, you may need to run pipes for the sink and for the ice maker in the bar fridge. You may want to add a walk-in shower to your master bathroom or plan a completely new bathroom. Just as a general contractor or carpentry expert may assist with framing and drywall efforts, and an electrician is needed to supply electricity throughout the space, a plumber ensures water is properly provided to these new areas of your home.
Replacing Fixtures
In some cases, the existing location of pipes and water features is sufficient for your remodeling needs, but you may require the services of a plumber to replace water features such as toilets, water faucets, shower heads, sinks and more in your home. Some homeowners may opt for more attractive features, and some may focus on installing updated, low-flow fixtures that conserve water.
If your remodeling project requires any of these remodel plumbing services, you deserve a reputable plumber for the job. Make the most of your residential plumbing remodel project by contacting the experienced residential plumbers at Montana City Plumbing & Heating today.
Comfortable.
Energy-Efficient.

Built to Last.
Are you looking for boiler services in Helena, Montana or the surrounding area? Montana City Plumbing & Heating is the trusted choice in Helena for boiler installation, repair and maintenance.
One of the biggest decisions that any homeowner has to content with when it comes to choosing a new heating system is whether to opt for ductwork or not. If you already have a central air system or heat pump installed, then you may be tempted to get a furnace. But there are some excellent benefits to installing a boiler, whether as a retrofit or as part of your new home construction. A boiler uses radiant heat, which means that it does not heat the air itself, but rather the objects and surfaces in the living space, including its inhabitants. This makes it a highly efficient and even heating experience without many of the detriments of forced heating, such as dry air.
Boiler Installation
Let the professionals at Montana City Plumbing & Heating take care of your boiler installation, so that the job is done correctly the first time. We provide a wide range of system makes and models, and we use only high quality equipment from leading names in the industry. You can use your new boiler confidently when we install it.
Boiler Replacement
As you can well imagine, replacing a boiler is a major job. When it comes to boiler replacement, you can depend on our boiler experts to get the job done right the first time. We can give you a detailed evaluation of your system so that you can make an informed decision as to whether repair or replacement would be best for you.
Boiler Repair 
We make every effort to ensure that our customers do not have to deal with boiler problems, but they do arise occasionally. There's simply no getting around the fact that all mechanical systems break down at some point. With our boiler repair service, however, you're always in good hands and we respond quickly to get your boiler.
Boiler Maintenance
To get the most from your boiler, make sure you have it regularly maintained by a professional. When you hire Montana City Plumbing & Heating for your boiler maintenance needs in Montana you can count on a thorough, detailed inspection, adjustment and cleaning of your entire boiler system. Let us improve your quality of home life with our boiler services.
Putting the Sun to
Work for You
At Montana City Plumbing & Heating, we are committed to staying on top of innovative technology changes in the industry. As energy demands increase and costs keep going up, many home owners in Montana are turning to alternative heating and cooling methods. Solar-powered energy systems can help you save hundreds of dollars on your heating and cooling costs. You can count on the energy efficiency experts at Montana City Plumbing & Heating to help you maximize your comfort while minimizing your costs and carbon footprint. We are proud to offer a range of solar services in Montana.
The Benefits of Going Solar
As previously mentioned, switching to solar energy can save you a ton of money on your monthly utility bills. With a solar power system, you'll no longer be dependent on electricity from your utility provider. Instead, your system will create and use its own energy to heat, cool and, when you are not using your HVAC system, power your home. Additionally, any excess energy that your system creates but you do not use can be sent to your local utility company, allowing you to receive an energy credit.
Saving money isn't the only benefit of a solar power system. These systems also offer the following advantages:
Better heating and cooling efficiency
Improved overall indoor comfort
Ability to customize to your preferences
Increased eco-friendliness
Solar-powered heating and cooling systems are better for the environment than traditional energy sources, as they simply harness the free and abundant energy of the sun. This energy is then stored for you to use; solar power systems can be used even on cloudy days.
How Solar Works
Our home energy systems connect with high-efficiency heat pumps and/or air conditioners. Homeowners are then able to customize their system to their needs, preferences and budgets. Solar panels can be installed anywhere there is abundant sunlight; typically, this means on the roof of your home. These panels have a sleek, unobtrusive design. Homeowners who install solar-powered heating and cooling systems may also be eligible to receive a federal or state tax credit. Local credits may also be available.
If you'd like to take advantage of solar water heating, contact Montana City Plumbing & Heating. We've witnessed firsthand the benefits of solar heating and cooling systems, and we believe you'll love them too.
Better Water

for Your Home
Water at home is often taken for granted. The faucet is turned on, water comes out, and you use it for cleaning, bathing, and drinking. But sometimes the quality of our water can lead to unwanted problems. Sometimes, you notice water discoloration or an odd taste. You might notice dry skin and more brittle hair after bathing. You may even notice streaks on glassware and silverware that are near impossible to get rid of. All these things can be a result of hard or unconditioned water. Luckily, Montana City Plumbing & Heating offers solutions to all of your water issues.
Since 2007, Montana City Plumbing & Heating has been serving Montana with water treatment services and products to provide clean water for healthy living. Whether you're hoping to decrease energy expenses and increase appliance efficiency, or benefit from shinier hair, cleaner skin and less soap scum on dishes and glasses, Montana City Plumbing and Heating's water conditioning system offer you long-term solutions. Our systems help reduce the high amounts of magnesium, calcium, and zinc than can linger in your tap water and instead leave your family with cleaner, better-tasting water.
Our water specialists can measure your water's level of hardness and we'll tell you exactly what's in your water in order to recommend the system that will provide the best results, last the longest, and ultimately, provide the best value for your home and family.
How Does a Water Conditioning System Work?
There isn't just one type of water conditioning system, but most people are familiar with those that treat hard water by adding sodium to it. Calcium builds up and forms limestone. Sodium decreases that scaly buildup. Salt-free systems are also growing in popularity. Rather than moving sodium through your water system, they treat hard water with electrical or magnetic currents. If you're environmentally and energy conscious the salt-free systems are attractive because they don't dump chemicals into the public water system. They also don't use electricity.
Benefits of Water Conditioning
Better tasting water
No more stains on your glasses, dishes, and silverware
Lower energy bills and longer lasting pipes
No more dried out skin or brittle hair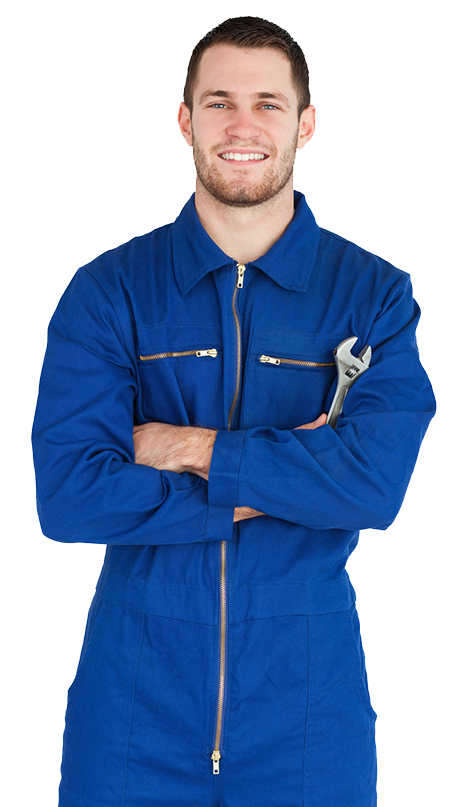 What Our Clients are Saying
The folks at Montana City Plumbing and Heating are taking care of all our needs for a custom home we are building. We're still a few weeks away from moving in but everything to date looks great. We have been fortunate to see all the work from day one. You can definitely see the professionalism and pride in the work they do.