A Highly Trained
Team of Experts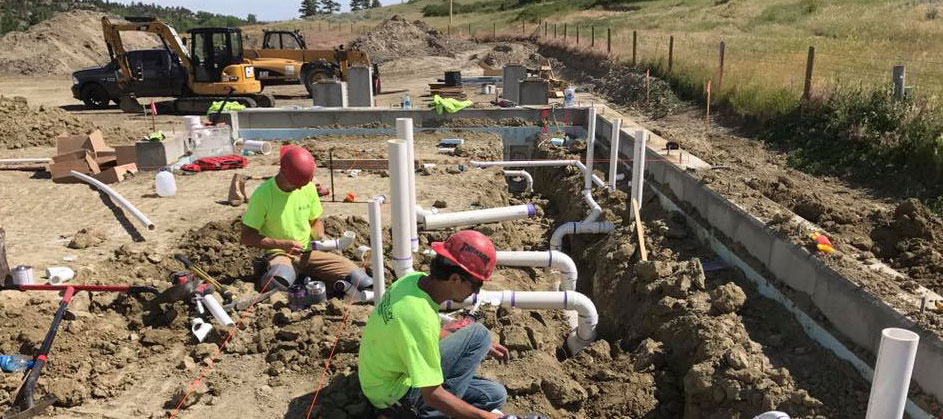 Montana City Plumbing & Heating has built its reputation as a go-to contractor for many homeowners, construction contractors, and commercial businesses. We are known for being one of the most knowledgeable, dependable, and reputable companies in Montana. We provide each customer with professional service and quality work that is always delivered on time and within budget.
Unlike many service companies, our goal is to have you as a customer for life. At Montana City Plumbing & Heating we not only value great workmanship, but we value the customer relationships we build every time we provide a service. That's why the mission of each of our staff is to develop and maintain those relationships through the way the present themselves, the skills and knowledge they demonstrate, and the diligence they carry throughout every project.
Our professionals deliver unparalleled customer service and each brings with them to the job their expertise from years of training, experience, and continuing education in new state-of-the-art materials and technology. We know that to remain one of the best plumbing companies in Montana, continual staff education and training is pivotal. That's why we work extra hard to stay ahead of the competition by always striving to improve what we do.
At the end of the day, our customers are the building blocks to our business, and we are passionate about helping individuals, families, and businesses in Helena and the surrounding area. Because of this, we strive to build long lasting relationships with our clients. Every job is important, every interaction is meaningful, and our business only grows if we prove these things true.
We're proud of our staff and we want you to meet them before they show up at your door. Let us introduce our professional, highly trained technicians and staff who will be your guides and advisors throughout your plumbing and heating experience.